About Ennis & Co. Business Consultants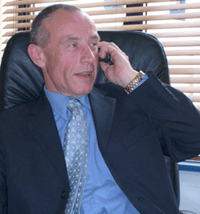 Ennis & Co. Business Consultants undertake consultancy and training assignments for public bodies and private businesses. We have a proven reputation for effective result driven interventions.
Tony Ennis is principal of Ennis & Co. Business Consultants and he has been a business consultant since 1988 providing expertise to a wide and varied range of clients.
Consultancy assignments he has undertaken include projects in a broad range of sectors including: Tourism, Food, Giftware, Consumer Products, Software, Internet, e-Commerce, Engineering, Electronics, Horticulture, Plastics, Environmental, Direct Marketing, Specialist Services and many others.
He is an approved business adviser, consultant and trainer for numerous public bodies in Ireland. He has undertaken many assignments in this sector, including project development, evaluation and assessment; management and business development training; specialist international programmes; and mentoring / coaching / facilitation project work.
He is also widely recognised as one of the most professional, motivational, and effective communicators on business development subjects.
Tony is a Certified Management Consultant; a Fellow, and a National Board member and Director of the Institute of Management Consultants and Advisers; a Member of the Marketing Institute of Ireland (former Council member South-East); and a Member of the Irish Institute of Training and Development.